Inner Refresh , Outer Glow Cleanse (3 or 5 Day Options)
Maximum flush & rehydration for a light, hydrating, & brightening Cleanse - 4 Smoodees per day (6 with meal replacements)
(drink 2000ml water- salads, veggies, clean protein lunch & dinner)
IMMUNITY Booster 60ml am

Energy greenery 3 jugs (300ml serving twice per day mixed with 200ml of your favorite liquid and 1 tbsp of pumpkin seed powder)

Mango 2500ml (500ml per serving 2-3 hours after morning green)

Lunch (salad & or green veggies with serving of clean protein- OR 400ml Meal Replacement Shake)

Gingerberry 2500ml (500ml per serving) as post lunch dessert OR after dinner

Energy greenery (300ml with 200ml of your favorite liquid and 1 tbsp of pumpkin seed powder) 2-3 hours after lunch

Dinner (salad & or green veggies with serving of clean protein- OR 400ml Meal Replacement Shake)

IMMUNITY Booster 60ml before bed
This is just a general guide!
-feel free to switch up drinks after your first greens
-you can have your mango 1st or last/if taking shakes, you can switch their position with the greens
-listen to your body- it'll tell you/try switching things after the 2nd day, and see how you feel!
-space things out how you feel (you need to be consuming every 2-3 hours!!)
GREEN TASTE CONCERNS 
Now not everyone is used to the taste of cool, refreshing greens (even though we make it to be ACTUALLY delicious--yes, ask someone)...
so when mixing your smoodee, make sure you make it the way YOU will ACTUALLY drink it! 

🔸BEST RESULTS (mixed with water/almond milk/coconut milk)
🔸need a BIT SWEETER (coconut water)
🔸STILL SWEETER?? (pure pressed pineapple juice, or another 100% not from concentrate juice)
**Because of high nutrients, the appetite may be decreased- may not even want lunch or dinner--no problem, just snack on nuts, & raw veggies.
**To help with maximum glow effects recommended purchase Omega/Flax Seed Oil** (get from a local health food store or market- take first in AM, then before bed right before your Immunity Booster) 
Regular price
Sale price
$159.00
Unit price
per
Sale
Sold out
Share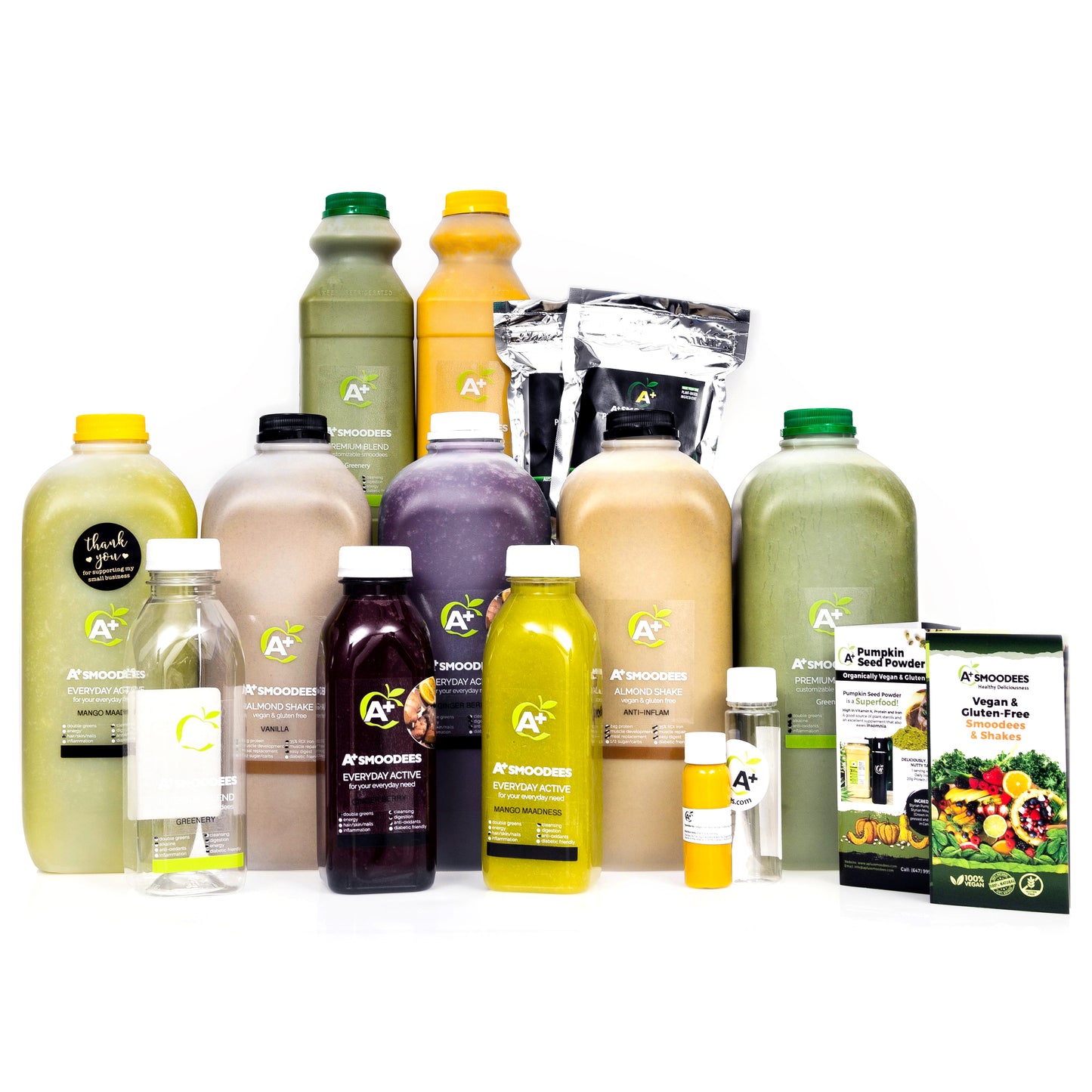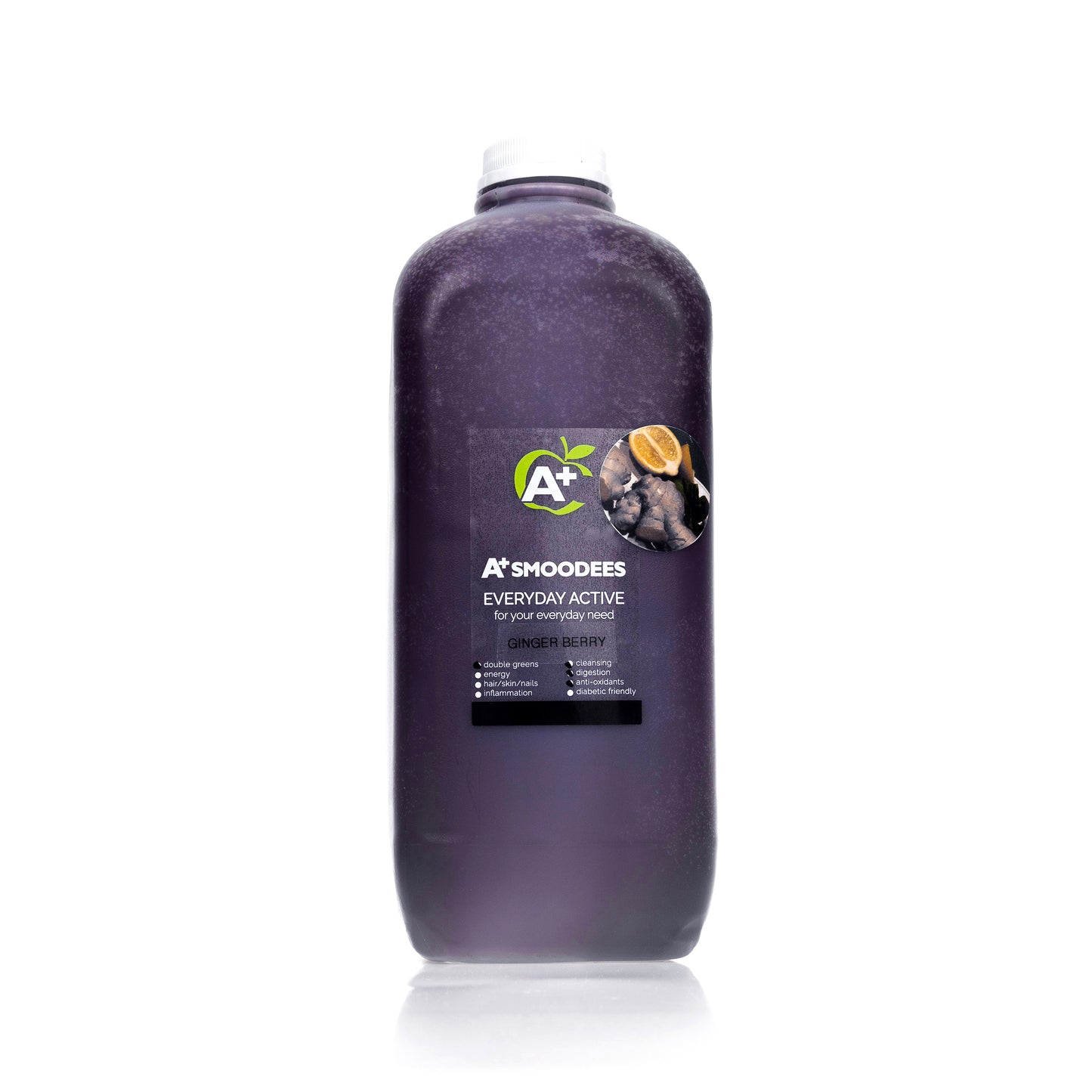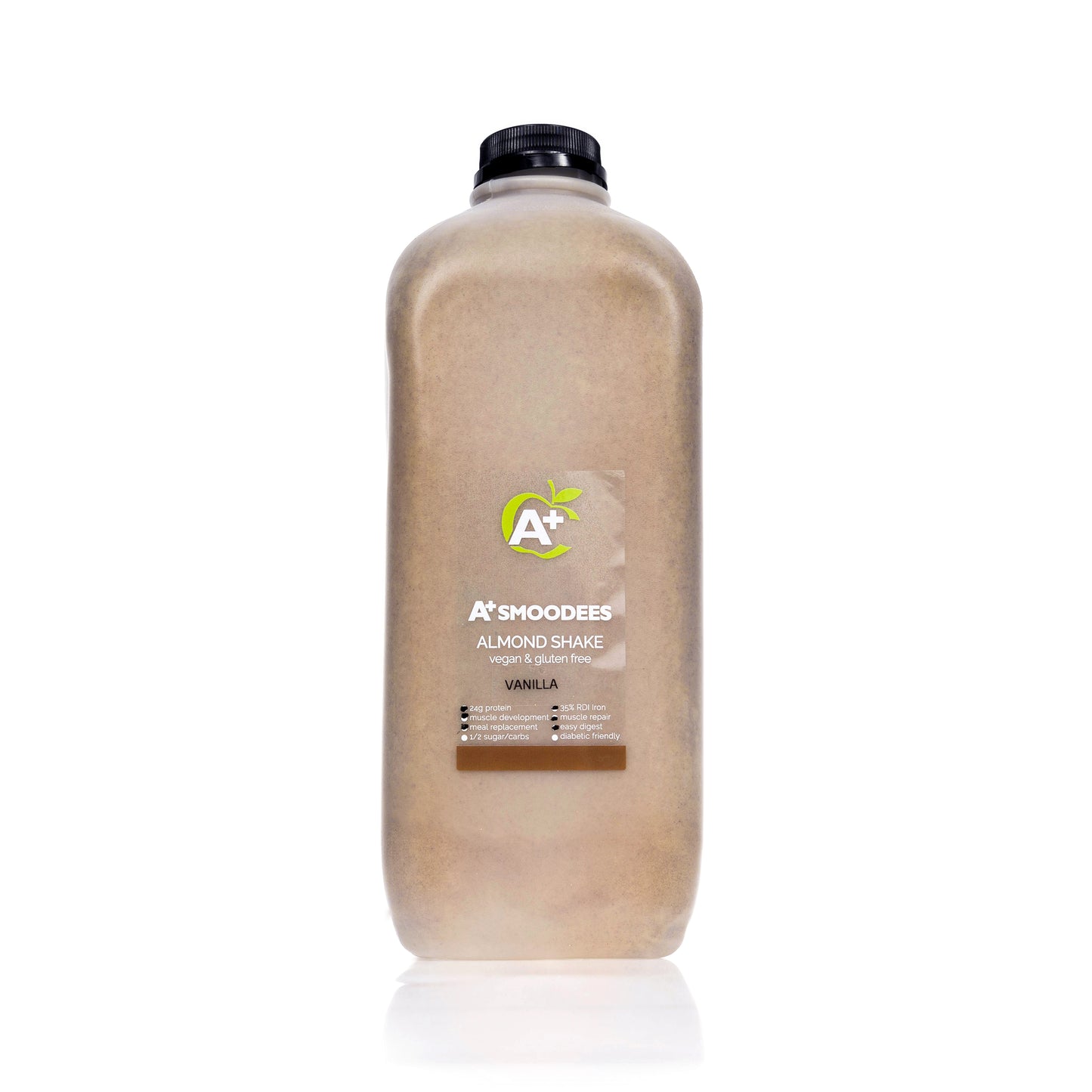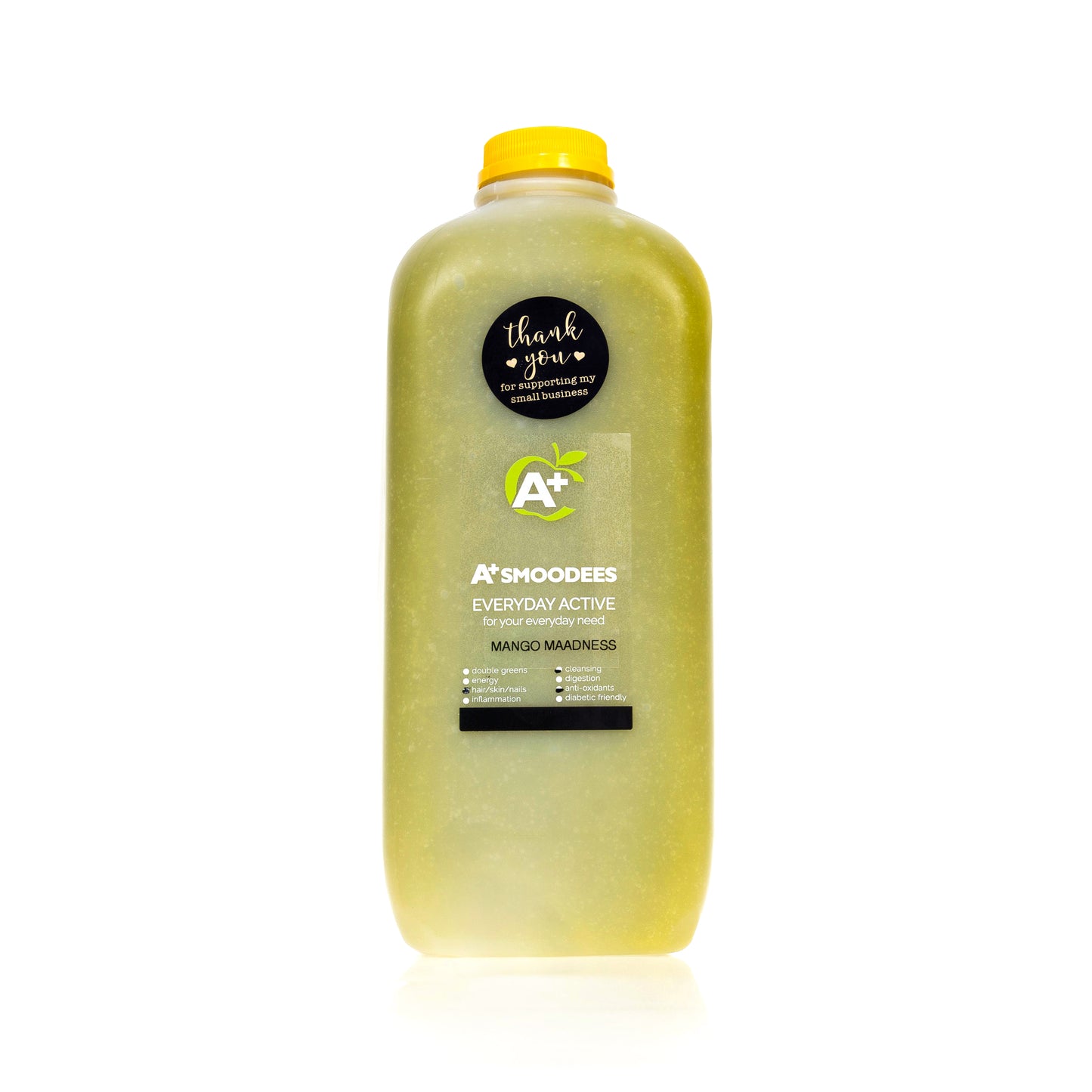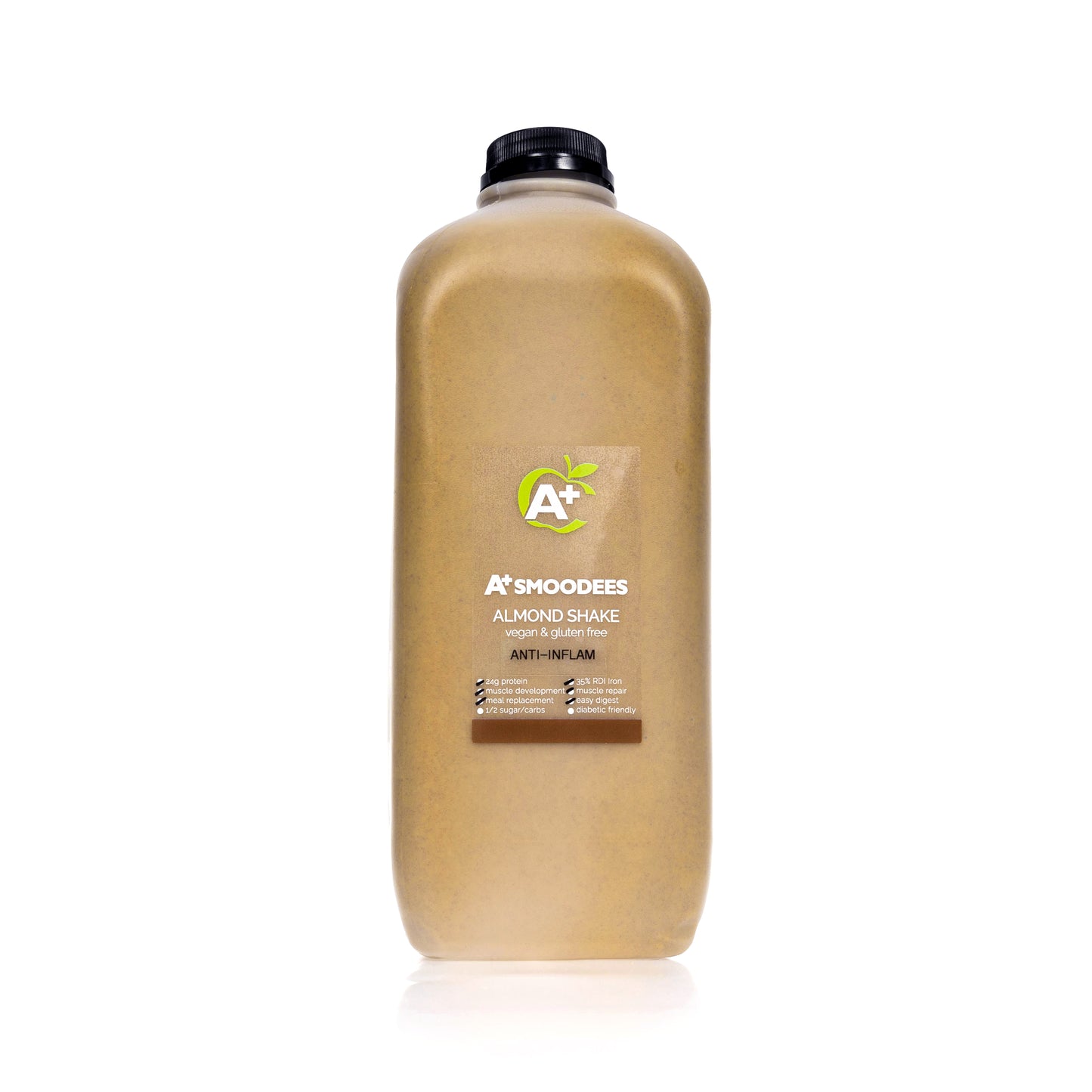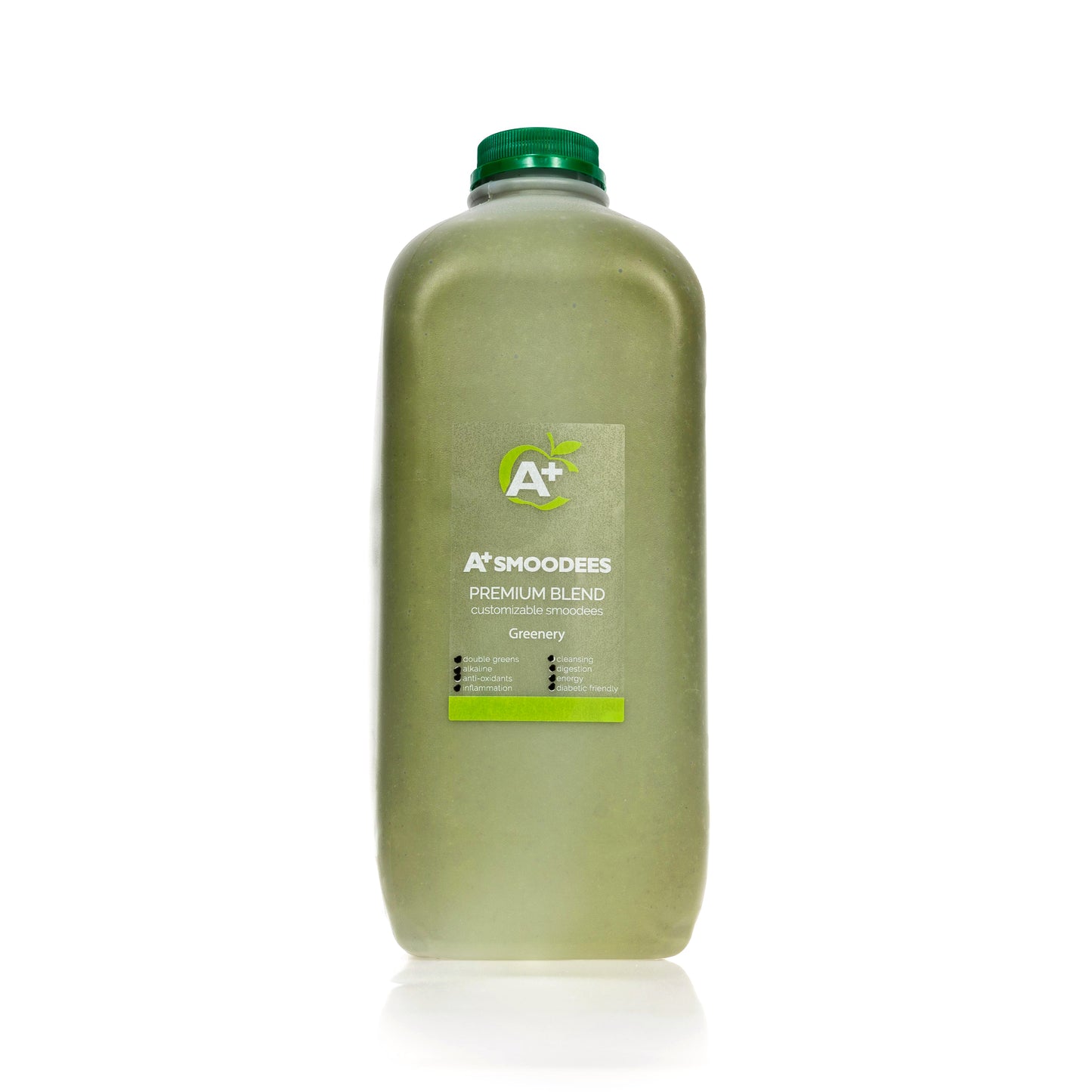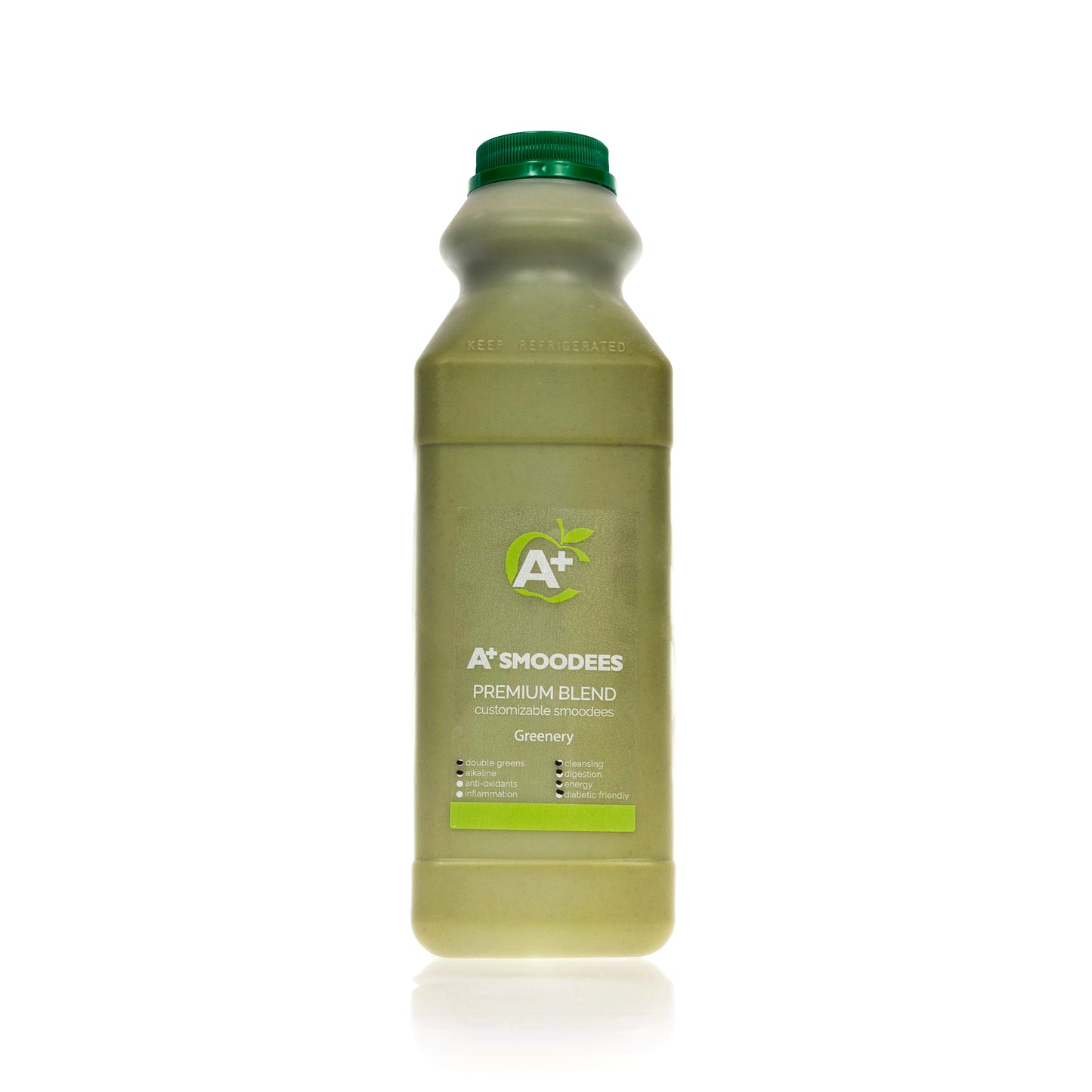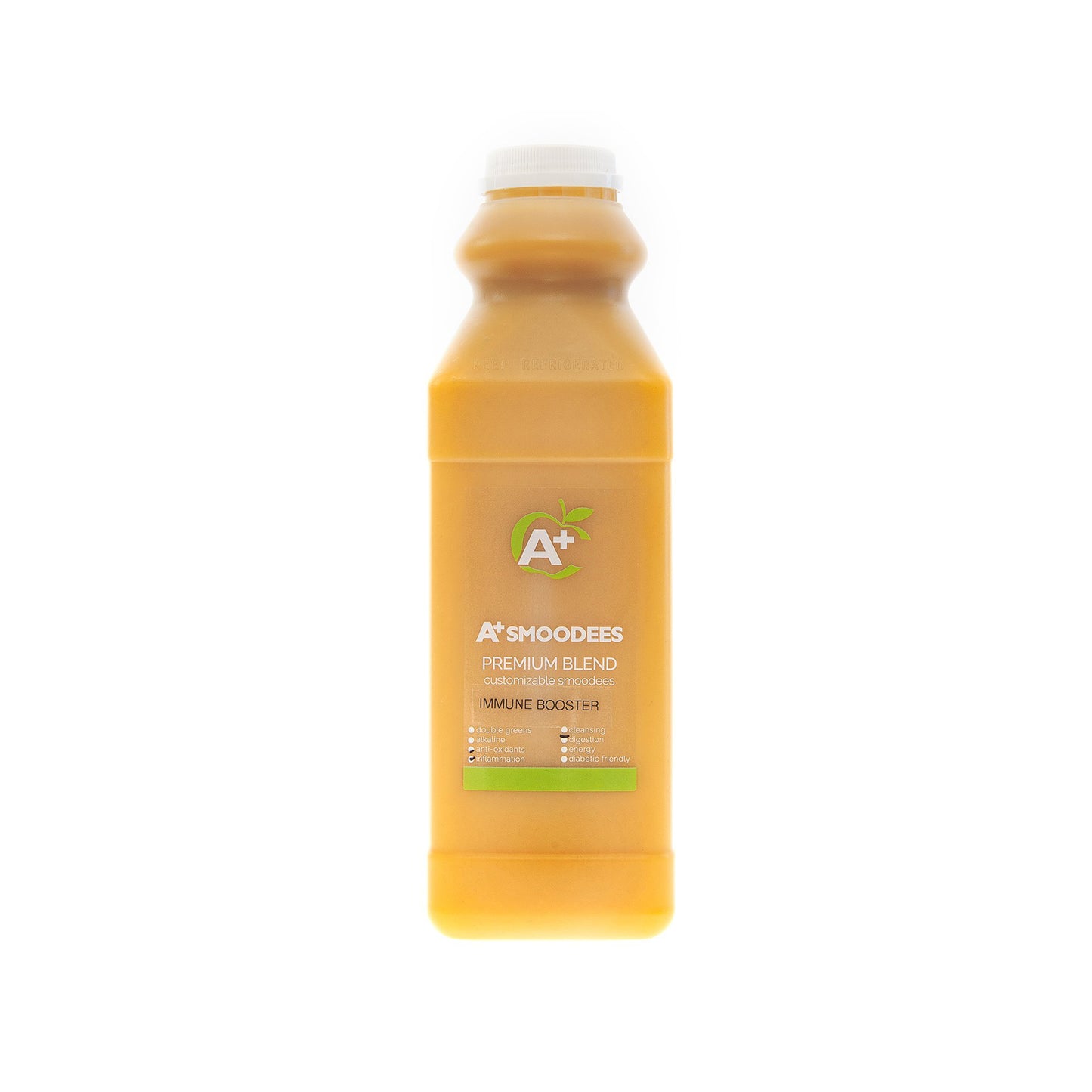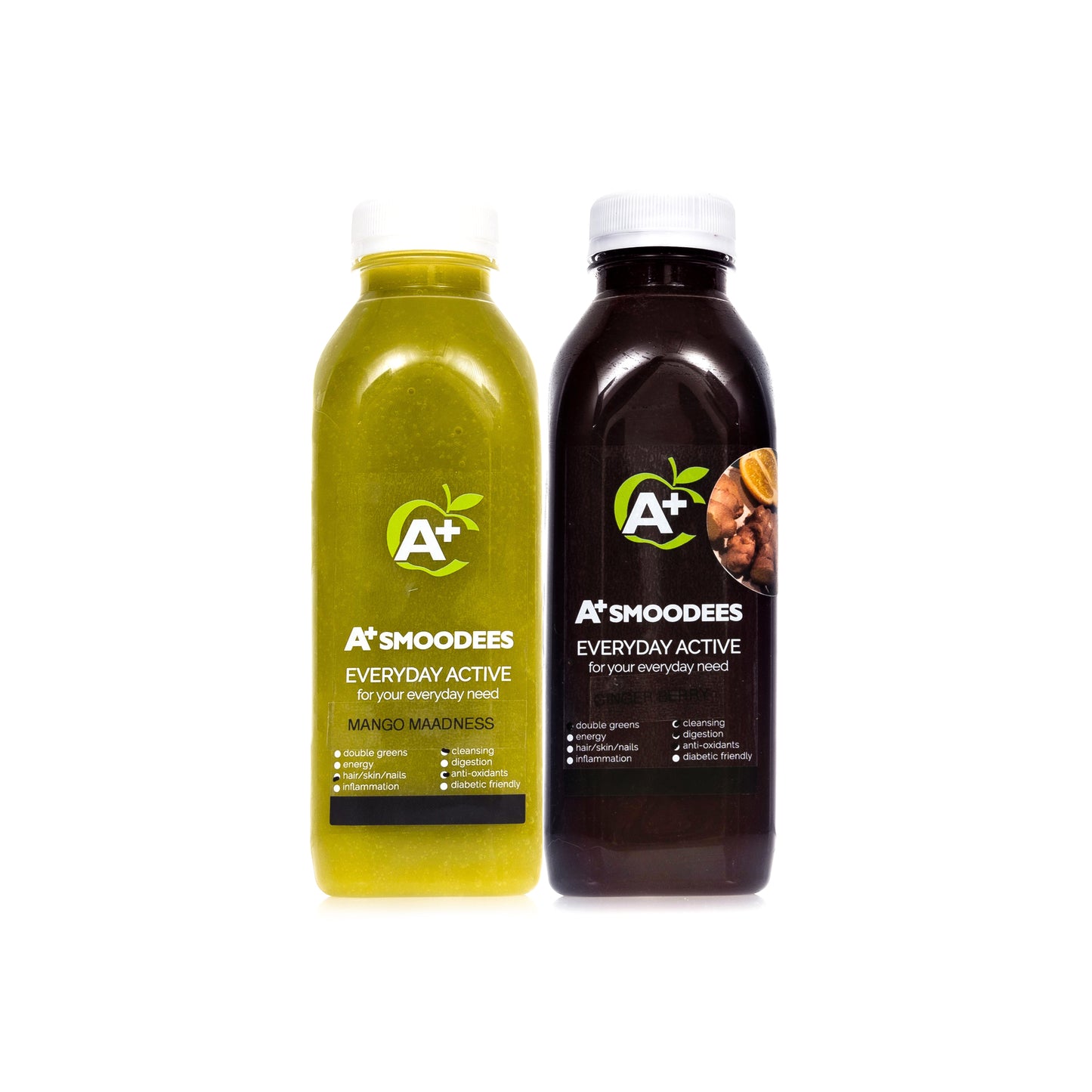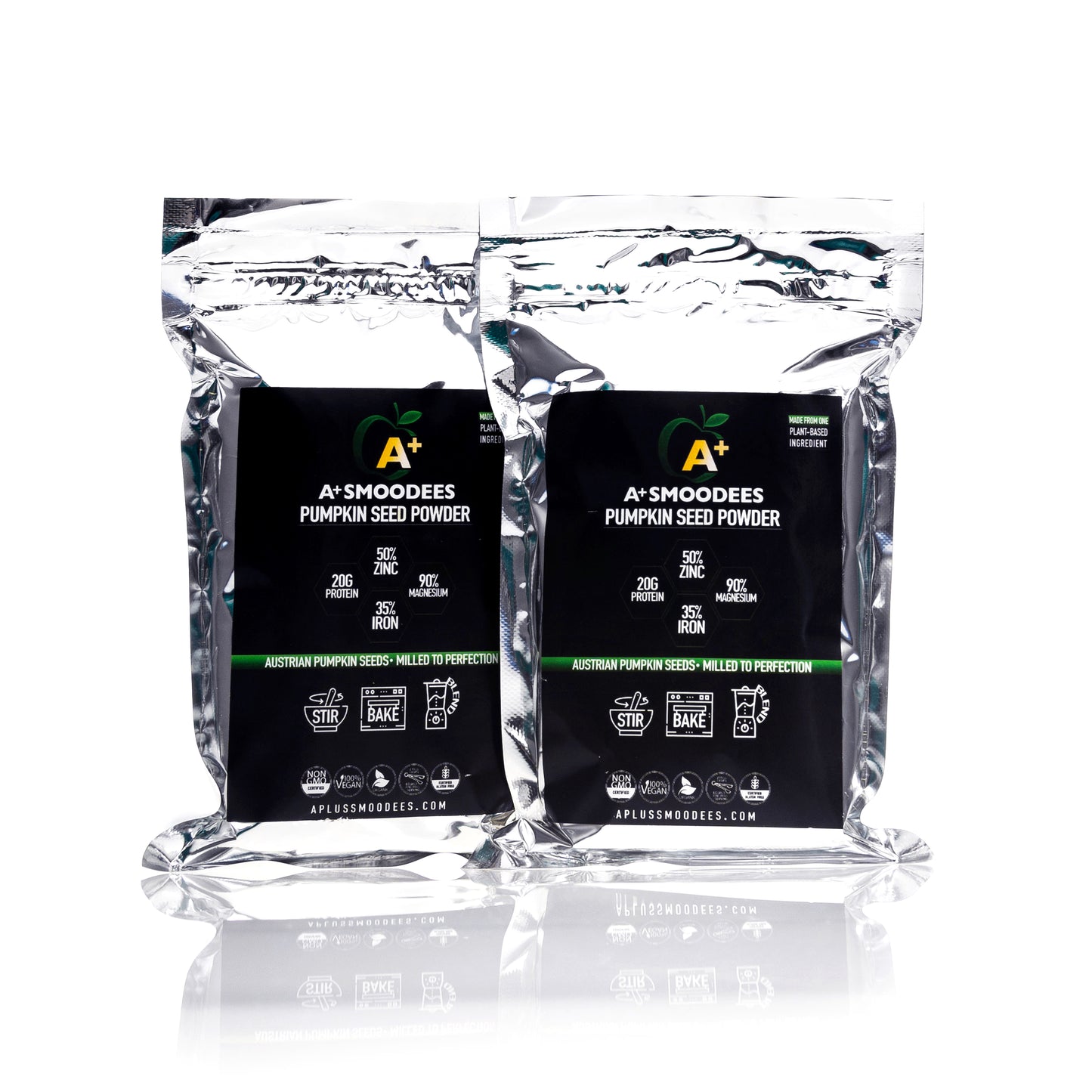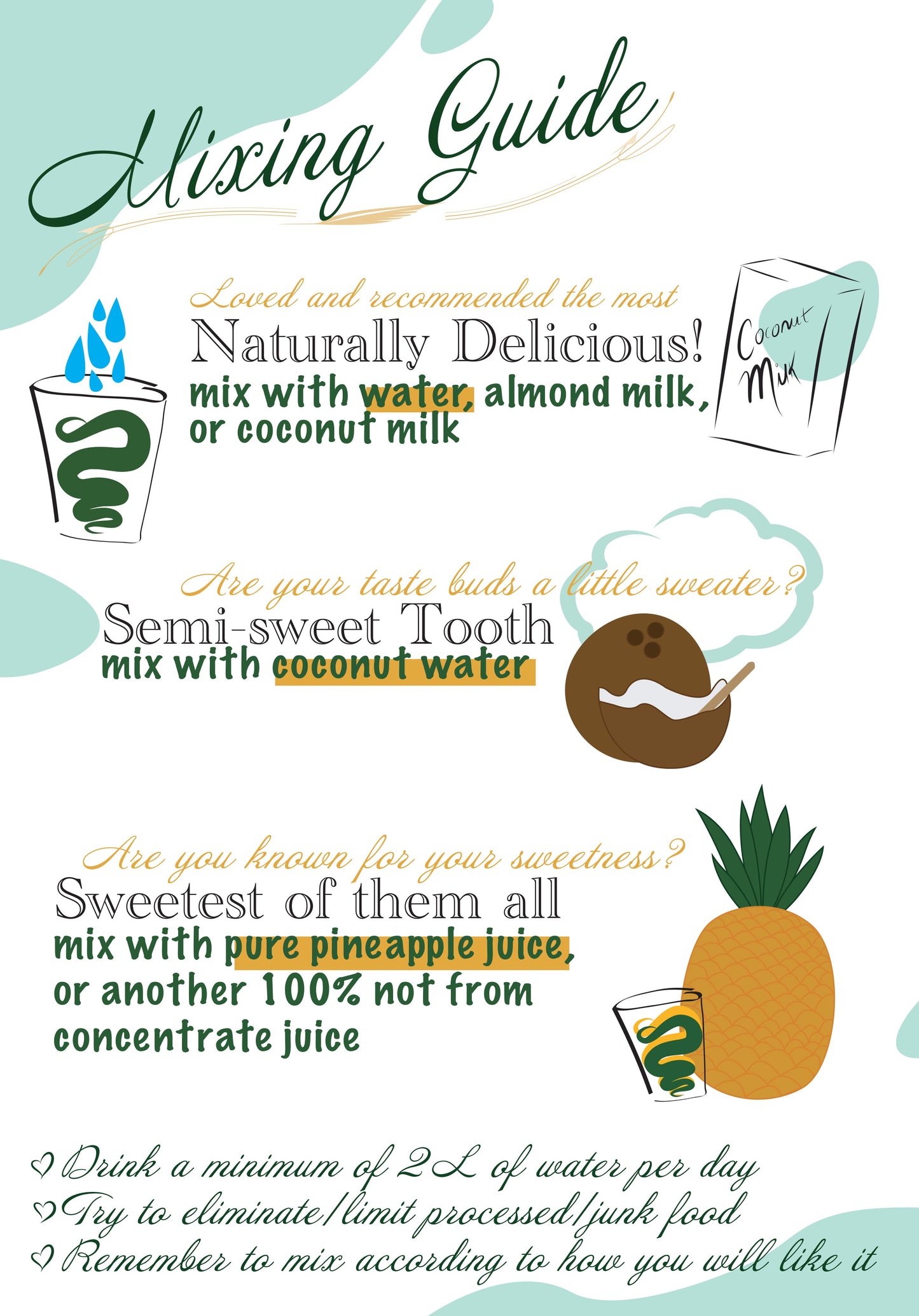 Collapsible content
Do your products have an expiration date?

Absolutely! Because we don't use any preservatives, all our A+ products are subject to expiration. Please see the product label for individual expiration dates.
Does the product need to be refrigerated?

Yes! Just like produce fruits and vegetables need to be refrigerated at 4 degrees or less.
Delivery & FAQ